CIOMP successfully held the eighth business English training for CIOMP scientific research staff and postgraduate students on July 31.
The topic in this training is Interpersonal Communication. There are five friends from America coming to this class invited by the Division of International Department. The training begun at 1:30 P.M. It also runs like an English corner this time. All attendees were divided into five groups and talked about many other topics such as cultures, history, Interpersonal Communication and etc. Not only did the staff practice their oral English, but also they understood the culture and history of America deeply.
Compared with the usual training the staff harvested quite a lot in this open training class. Our department will also continue to explore new training ways striving to improve foreign language comprehensive ability of our staff and students.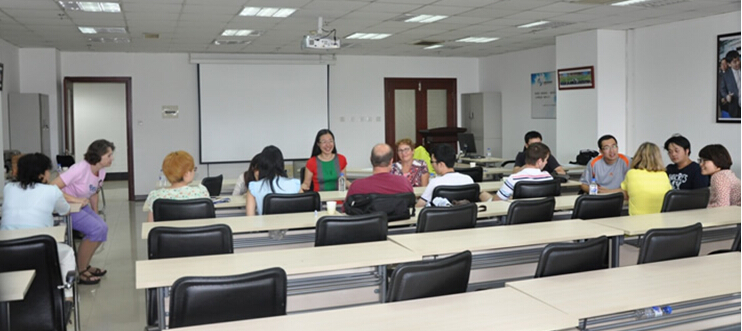 Our staff talked with foreign friend in the Business English Training
A group photo after training