Mr. Jake Taliercio from the United States gave a Business English Training Class for CIOMP scientific research staff and postgraduate students in the first training room on April 22.
The training begun at 2:00 P.M. and the theme of the English training was Technology, Computers and the Internet. First, Mr. Jake made a detailed introduction with patience for our staff and students, mainly including "Technology in your lifetime," "Dead Technology" and so on. Then all the training staff conducted discussions in groups about how computers have changed the jobs and where technology is headed in the future. In the class, CIOMP staff and postgraduate students had a lively communication with Mr. Jake. At last, all participants had a heated debate about Internet piracy. Not only did they practice their oral English, but they exercised their reasoning thinking.
The staff all said they harvested quite a lot in this training class and looked forward to the next training.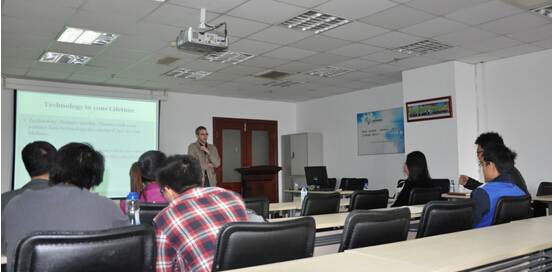 Mr. Jake gave a Business English Training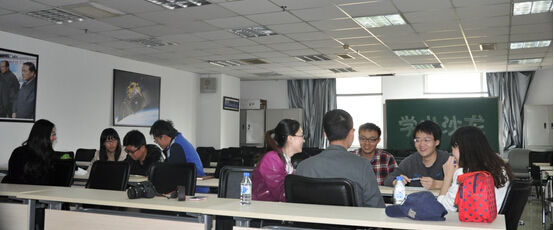 CIOMP staff and students had a discussion in groups