Light Conference 2019, one of the biggest international annual gatherings for optical scientists, was held in Changchun, China, hosted by the Changchun Institute of Optics, Fine Mechanics and Physics (CIOMP) on July 16 - 18.
The conference was attended by 400 people from China, USA, UK, Germany, France, Canada, Ireland, Australia, Austria, Italy, Netherlands, Japan, Singapore, South Korea, Greece, Egypt, Belgium, Saudi Arabia, Nigeria, Malaysia and India.
Light Conference 2019 was featured as a major event by the 2019 International Day of Light, attracting great interests.
Co-hosted by the Chinese Optical Society, the conference included 11 symposiums, to encourage multidisciplinary topics and brainstorms. Conference attendees held diverse discussions on aspheres and freeforms, high power density white LED, intelligent optical imaging, terahertz technology & applications, solar & terrestrial radiation, semiconductor lasers and detectors, ultrafast laser material processing, next generation light science & applications, optics in life sciences, airborne optical imaging & measurement, etc.
Co-chaired by Professor GONG Qihuang from Peking University, Professor Wolfgang Osten from University of Stuttgart, Professor Andries Meijerink from Utrecht University, and Professor ZHANG Xuejun from CIOMP, Light Conference 2019 provided a platform for the collisions of thoughts and provided the opportunity for international collaborations and science to industry connections.
More than 20 global leading optics suppliers, including Zygo, Hamamatsu, PI, Thorlabs exhibited at Light Conference.
Also at the conference, the "WANG Daheng Optics Awards" were given out by the Chinese Optical Society to outstanding young optical scientists and students.
The Light conferences are annually organized by the journal Light: Science & Applications. The journal, jointly published by CIOMP and the Nature Publishing Group, is one of the most respected journals in the optical science circle.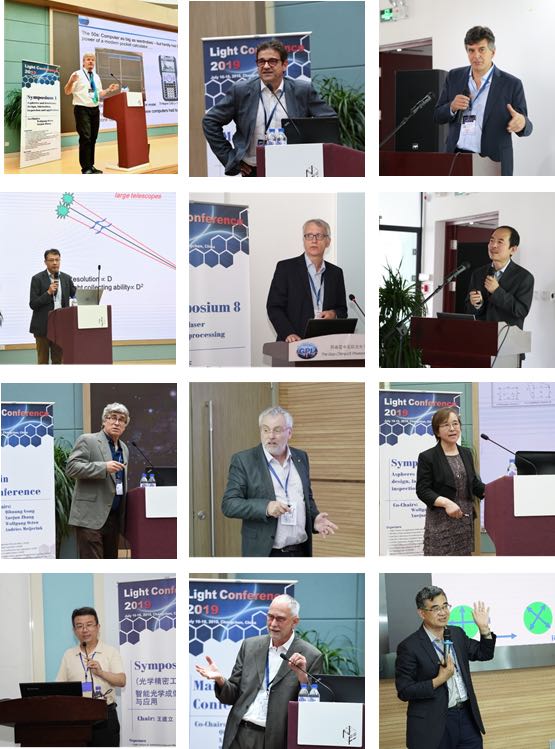 Invited Speakers address at Light Conference 2019 (Photo by CIOMP)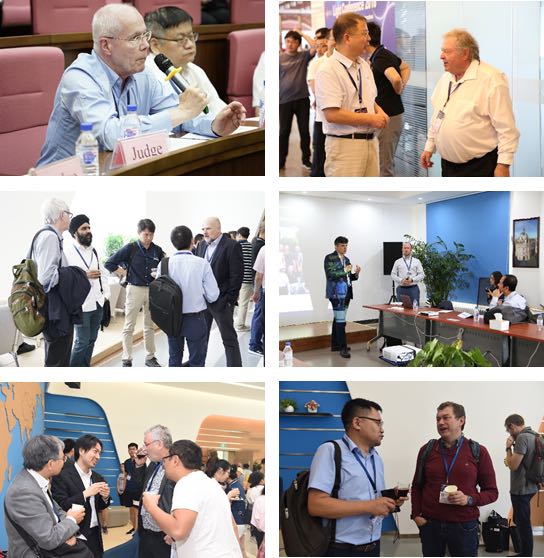 Light Conference 2019-conference site (Photo by CIOMP)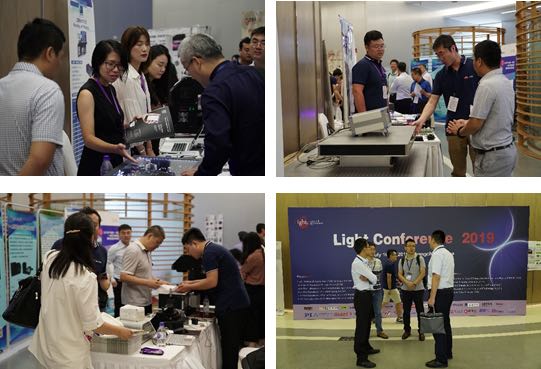 Light Conference 2019: exhibition (Photo by CIOMP)
To support early-career researchers, the 2nd "Rising Stars of Light" campaign was run before the closing ceremony of Light Conference 2019, 10 final candidates from University of Oxford, MIT, EPFL, Max Planck Institute of Quantum Optics, Australian National University, POSTECH, Tsinghua University, USTC, Jinan University competed for the awards, before 19 leading optics scientists decided the final winners on site. The president of CIOMP, JIA Ping, presented the first prize to ZHAO Jie from ANU.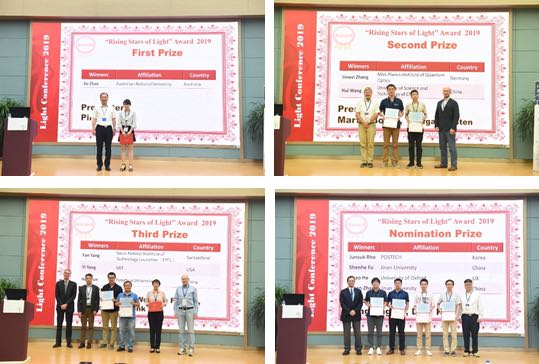 Winners of the 2nd "Rising Stars of Light" compaign (Photo by CIOMP)
During Light Conference 2019, the journal Light: Science & Applications invited Pietro Ferraro from Institute of Applied Sciences & Intelligent Systems, Italian National Research Council in Italy, Marc P Georges from University of Liège in Belgium, Aleksandar D Rakic from University of Queensland in Australia as the new editorial board members. The interaction of Light Conferences and journal Light: Science & Applications is on its way to more and more promising prospect.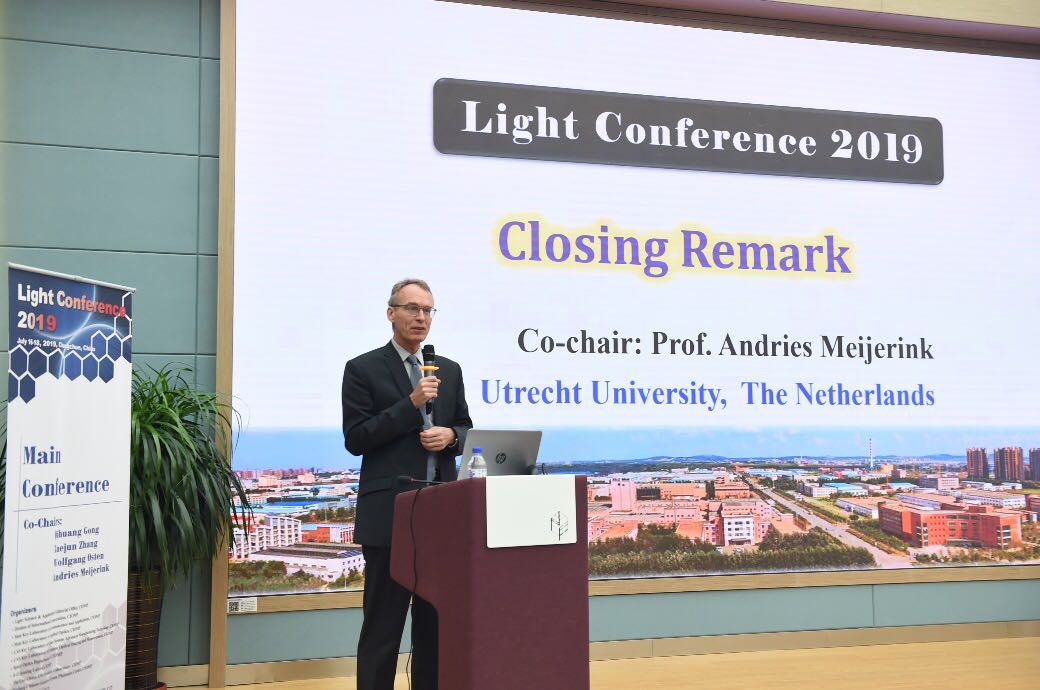 Co-chair Andries Meijerink addressed the closing remarks (Photo by CIOMP)