What's the first thing that comes to your mind when it comes to the University of Rochester? It is the first optical education program in the USA, and one of the three most respected optical education and research centers programs in the country. Nobel Prize Laureates such as Gerard Mourou and Donna Strickland have completed major works here. And today we're going to introduce Prof. Thomas G. Brown, Director of the University of Rochester's Institute of Optics.
Prof. Brown has many scientific achievements to his name, including introducing the term "cylindrical vector beam" to describe unique and unconventional polarization states. He has ample experience in both scientific research and industry development, and now is an inspiring mentor to young students and researchers, and a respected chief editor of academic journals. Please follow the Light People to the Institute of Optics at the University of Rochester, learn about Thomas G. Brown's vision for the future, and explore his colorful life path, which will bring you new inspirations.
Biography: Thomas G. Brown has been on the faculty of the Institute of Optics since July of 1987, has held the rank of full professor since 2008 and is currently the director of the Institute of Optics and a Mercer Brugler Distinguished Teaching Professor. Professor Brown is a Fellow of Optica and SPIE, is Editor in Chief of the Journal of Modern Optics, and serves as chair of the annual multidimensional microscopy conference (Photonics West). He was the founding director of the Robert E. Hopkins Center for Optical Design and Engineering, the architect of the optical engineering curriculum at the Institute of Optics, served as a program co-chair for the centennial program of Optica and is former president and honorary member of the Rochester Local Chapter of Optica.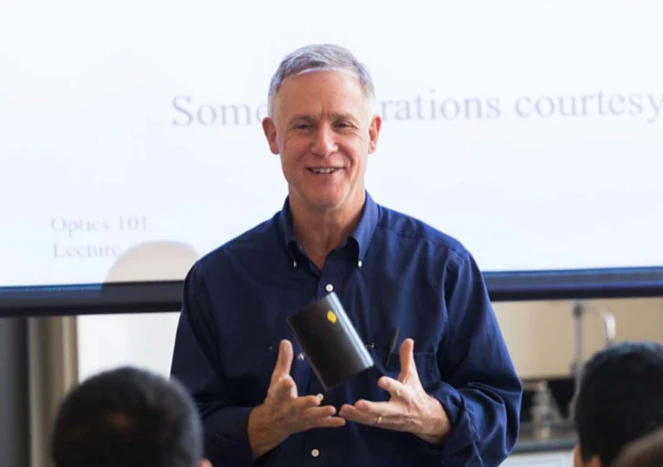 Article links: https://www.nature.com/articles/s41377-022-00997-0