Prof. LI Wei, director of GPL Photonics Laboratory at Changchun Institute of Optics, Fine Mechanics and Physics (CIOMP) of the Chinese Academy of Sciences (CAS), was named in the latest list of Innovators Under 35 compiled by MIT Technology Review Asia.
Prof. LI is now leading an international research team to build a comprehensive research framework of "photonic energy manipulation, harvesting, and applications", to address key challenges in energy and information technologies.
According to the magazine, released in mid-November, "Prof. LI achieved many fundamental breakthroughs in multifunctional integrated photodetection devices, photonic and thermodynamic control of thermal radiation, radiative cooling, and energy harvesting."
Prof. LI's research interest is focused on the intersection of photonics and thermal science, aimed at realizing new integrated optoelectronic devices, as well as efficient energy harvesting and conservation. His work has been published in journals including Nature Photonics, Nature Nanotechnology, Nature Review Materials, Nature Communications, Light: Science & Applications, etc. His research has been extensively featured by news media worldwide, including Phys.org, Science Daily, Science Beta, IEEE Spectrum, Nature Materials, CE& News, Science, Science News, and the BBC.
MIT Technology Review Innovators Under 35 (TR35) features young scientific and technological innovators whose work is of global significance. Closely watched by the global science community, the list has been published since 1999. TR35 aims to identify and showcase young technologists, innovators or entrepreneurs with the greatest potential to change the world, and accelerate the pace of scientific and technological innovation around the globe. With its extensive international reach and good reputation, to be included in TR35 is considered an honor for global technology innovators. TR35 Asia Pacific was established in 2014 and has propelled a number of outstanding young innovators in the Asia-Pacific area onto the global stage.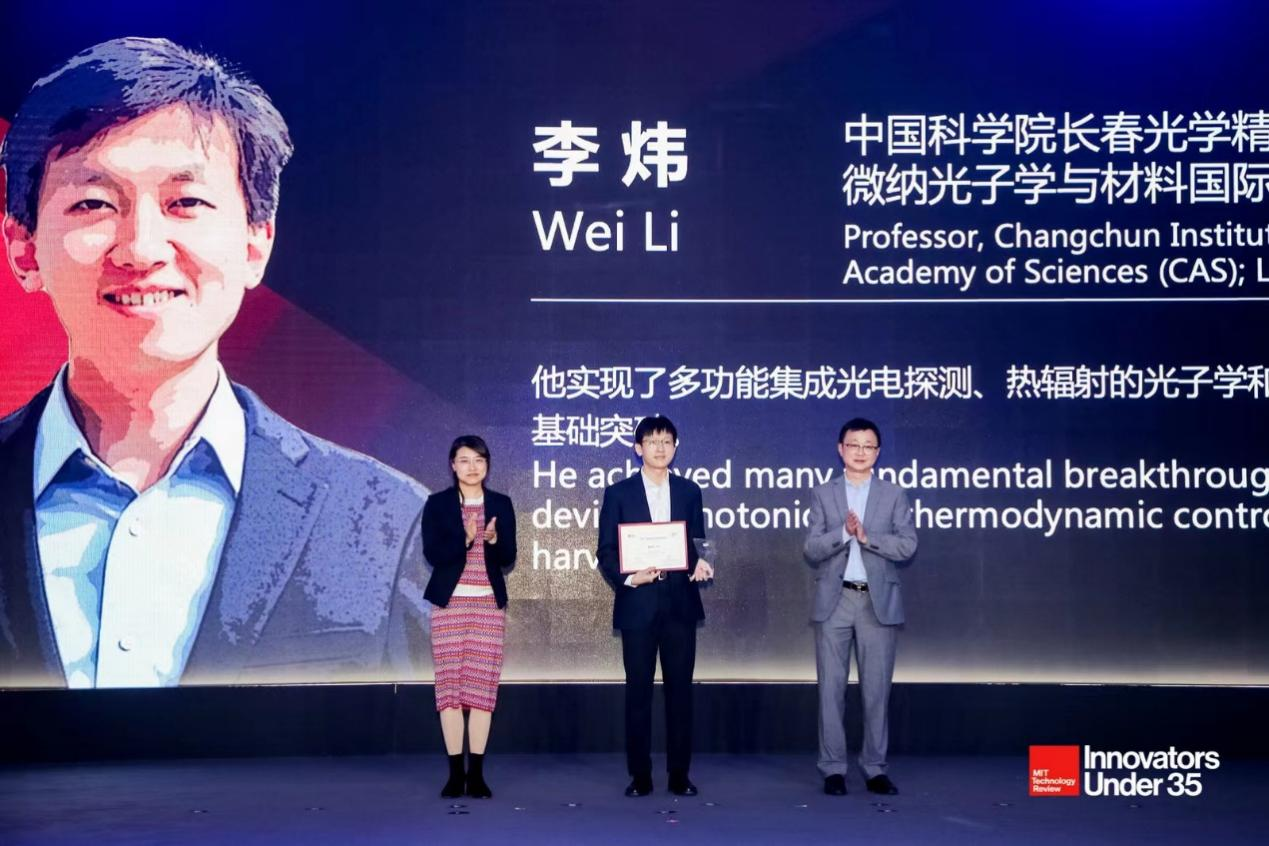 LI Wei at the award ceremony (Image by SUN)