On February 21st, Dr. Cheng-Wei Qiu, Dean's Chair Professor from National University of Singapore, visited Changchun Institute of Optics, Fine Mechanics and Physics (CIOMP), Chinese Academy of Sciences (CAS).
Prof. Qiu is a leading scientist in nanophotonics and metaphotonics, fellow of SPIE, Optica (formerly OSA), and the Electromagnetics Academy, USA. He serves as the Co-Editor-in-Chief of journal eLight (sponsored by CIOMP), and is a visiting professor at GPL Photonics Lab of CIOMP.
Previously, Prof. Qiu - with his Co-EiC role at eLight - was awarded with the 2022 Outstanding Editor-in-Chief by China's Excellent STM Journals Move Authority Office. So Prof. JIN Hong, Secretary of Party Committee and Vice President of CIOMP, forwarded the award certificate to Prof. Qiu at CIOMP.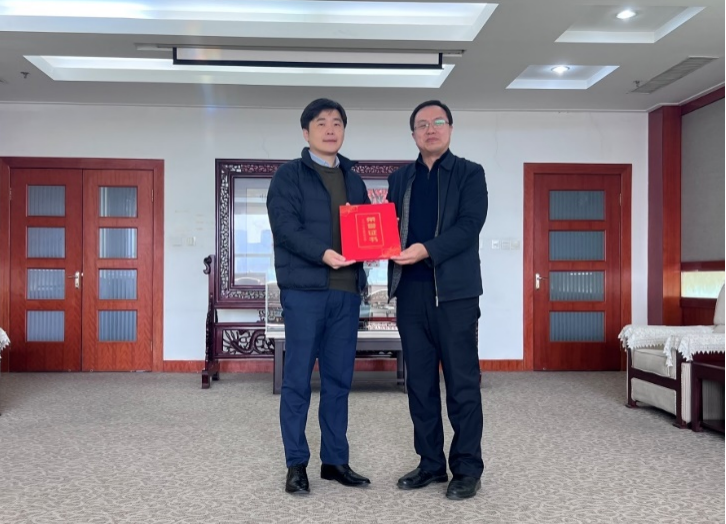 Fig.1 Prof. JIN Hong forwarded the award to Prof. Cheng-Wei Qiu (Image by GUO)
During his visit, Prof. Qiu gave an invited talk entitled "Geometric Mid-infrared Metasurface Photodetectors", presenting their recent advances on geometric mid-infrared metasurface photodetectors. The talk was jointly hosted by Light Publishing Group (Light: Science & Applications, eLight, Light: Advanced Manufacturing), GPL Photonics Lab, Youth Innovation Promotion Association of Chinese Academy of Sciences and Optica Student Chapter at CIOMP. And Prof. LI Wei, director and PI of GPL Photonics Lab, chaired the session.
Fig.2 Prof. Cheng-Wei Qiu presented the talk (Image by GUO)
Fig.3 Discussion (Image by GUO)