Representatives from the Changchun Institute of Optics, Fine Mechanics and Physics (CIOMP),CAS, and the Light Publishing Group visited top European optical researchers and research institutes in a bid to strengthen institutional ties and accelerate academic cooperation and exchange.
Dr. Bai Yuhong, Director of the Light Publishing Group, Ms. Wang Hui of CIOMP's International Cooperation Department and Dr. Li Yue of CIOMP's Space Optics Department talked with Nobel laureates and senior professors during a recent tour of Europe's top research institutes, fortifying existing friendship and exploring future cooperation and exchange opportunities.
The COVID-19 pandemic in the last three years has created difficulties for academic exchanges and cooperation. Webinars and online conferences, though helpful, cannot replace real inter-person interactions. The CIOMP delegation visited a string of top European academics, aiming to have face-to-face communication with leading scientists and track the latest scientific research results in depth.
On April 20th, the CIOMP delegation visited Prof. Dr. Stefan Hell at the Max Planck Institute for Biophysical Chemistry in Gottingen, Germany. Prof. Hell, who shared the 2014 Nobel Prize in Chemistry with Eric Betzig and William Moerner for their work in the development of super-resolved fluorescence microscopy, is the director of the world famous institute.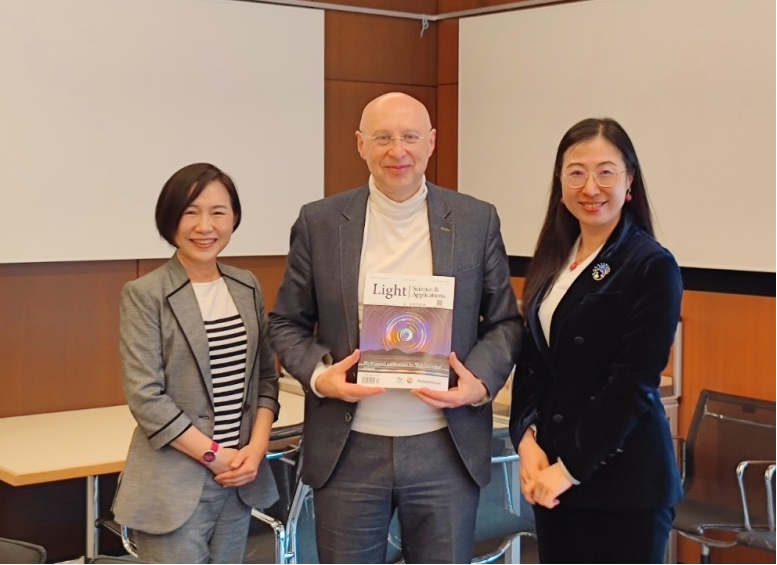 Fig.1. From left: Dr. Bai Yuhong, Prof. Stefan Hell and Ms. Wang Hui
Prof. Hell was last year featured in "Light People", a special column of the journal Light: Science & Applications in which top scientists share their latest research achievements as well as personal experiences and insights. He accepted an invitation from Ms. Wang to jointly host an international academic conference co-organized by CIOMP.
The delegation also visited Prof. Dr. Laurent Gizon, the Managing Director of Max Planck Institute for Solar System Research in G?ttingen. Prof. Gizon has made significant contributions to the field of helioseismology, the study of the Sun's internal structure and dynamics using sound waves. He is also actively involved in the Solar Orbiter mission, which was launched in February 2020 to study the Sun's polar regions.
Prof. Gizon shared his insights on the latest developments in solar physics research and discussed his ongoing projects. He also highlighted the challenges faced by scientists in the field and stressed the importance of international collaboration in advancing our understanding of the Sun and its impact on Earth. Furthermore, he emphasized the need for continued investment in solar physics research, as it has significant implications for solar exploration and space weather.
Ms. Wang provided Prof. Gizon with an overview of the CIOMP and introduced CAS President's International Fellowship Initiative (PIFI) program.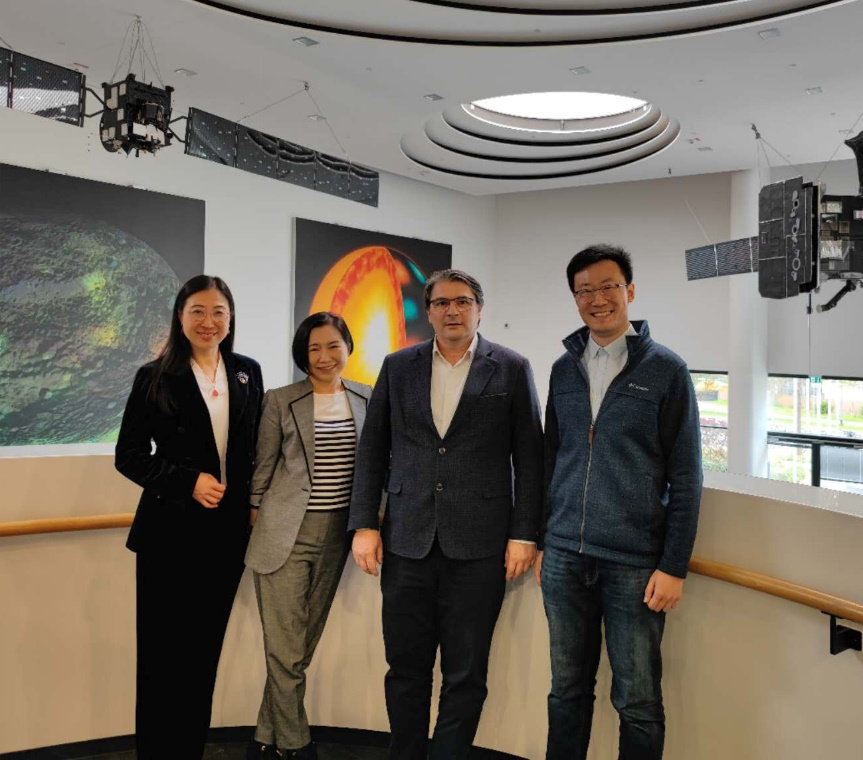 Fig.2. From left: Ms. Wang Hui, Dr. Bai Yuhong, Prof. Laurent Gizon and Dr. Li Yue
Fig.3. Ms. Wang Hui briefing Prof. Gizon on CIOMP and PIFI
On April 25th, the delegation visited the research team of Prof. Dr. Anton Zeilinger at the Institute for Quantum Optics and Quantum Information of the Austrian Academy of Sciences in Vienna, Austria. Prof. Zeilinger, along with Alain Aspect and John Francis Clauser, won the Nobel Prize in Physics last year for their contributions to "entangled photon experiments, Bell inequality verification, and the creation of quantum information science".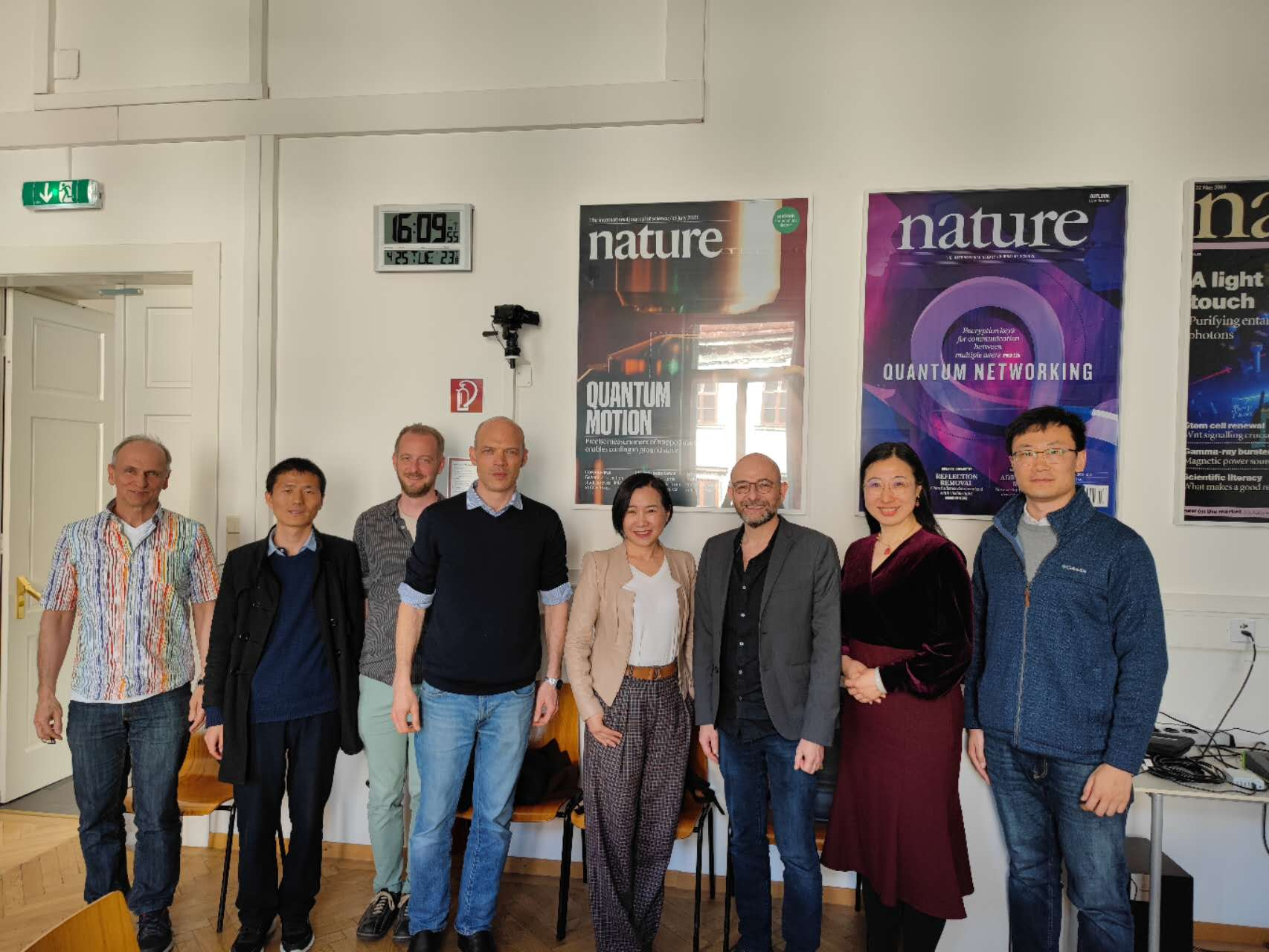 Fig.4. Group photo of Prof. Anton Zeilinger's team members and the CIOMP delegation
(From left to right: Alois Mair, Jiang Xinhe, Michael Keller, Michael Trupke, Bai Yuhong, Caslav Bruckner, Wang Hui, Li Yue)
Ms. Wang briefed Prof. Zeilinger's team on CIOMP and discussed potentials for cooperation and exchange. Dr. Bai shared insights from the perspective of an academic journal editor on how to publish outstanding academic papers.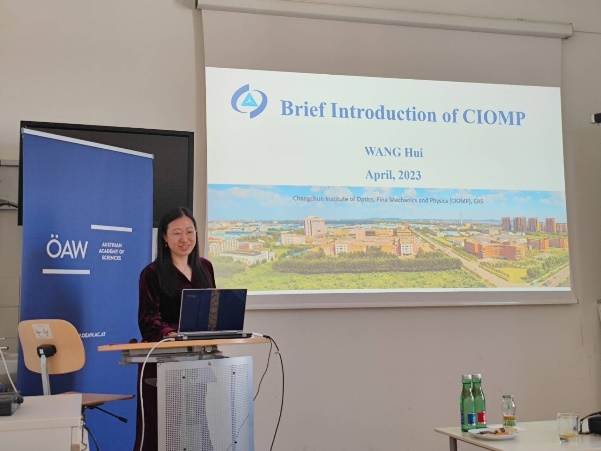 Fig.5. Ms. Wang Hui introducing the CIOMP
Fig.6. Dr. Bai Yuhong giving a special report on "the publication of top academic journals"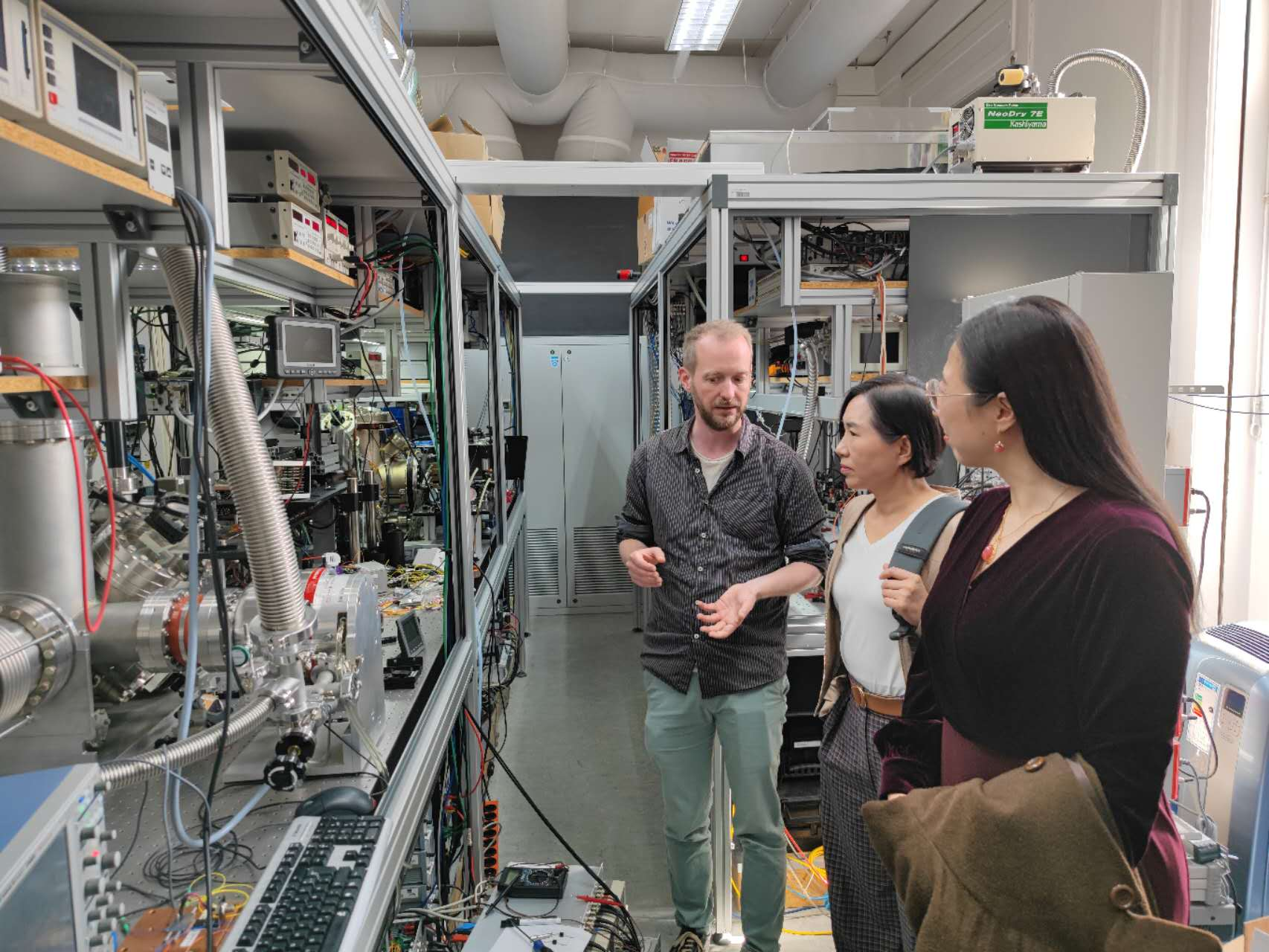 Fig.7. Dr. Michael Keller showing the quantum optics basic theory verification laboratory to the CIOMP delegation
Later that day, the delegation met with Prof. Dr. Donna Strickland, winner of the Nobel Prize in Physics in 2018, and invited her to visit CIOMP for a second time. The Canadian physicist was awarded the prize together with her teacher Gérard Mourou for their achievements in "the development of high-intensity, ultra-short optical pulses", making her the third woman to win the prize after Marie Curie in 1903 and Maria Goeppert Mayer in 1963.
Prof. Strickland has a longstanding relationship with CIOMP, starting in 2012 when she visited as a member of a delegation from the Optical Society of America (OSA). In 2021, she was a guest of the CIOMP annual "Rose in Science" event, which marks the achievements of women science workers. She also gave an exclusive interview to Ms. Wang that year for a "Light People" feature.
Fig.8. Group photo of Prof. Dr. Donna Strickland and CIOMP delegation
The delegation also visited other internationally respected researchers in a number of highly reputable institutes during their European trip, briefing them on CIOMP's work and achievements and exploring possibilities for future cooperation projects. Many of the scientists have expressed interest and willingness to work with CIOMP, said Ms. Wang, who pointed out that CIOMP still need to work to promote itself on the international stage in order to create more high-calibre academic exchange and cooperation opportunities.