Founded in 1952, Changchun Institute of Optics, Fine Mechanics and Physics (CIOMP) was the first national research institution in the field of optics in New China. Never forgotten its original aspiration and mission, CIOMP has achieved a series of major scientific and technological innovation achievements thanks to the hard work and persistence of generations of tenacious researchers and staff. It has established and assisted numerous research institutions, universities, and enterprises in the field of optoelectronics, and trained a large number of optoelectronic professional and technical talents, meeting the urgent needs of scientific and technological progress and economic and social development in China's optoelectronic field. That is why CIOMP is known as the "cradle of optics" of New China.
Since the 18th National Congress of the Communist Party of China in 2012, CIOMP has kept in mind that as part of China's "national team", it must serve the "national interest", care about "national affairs" and shoulder "national responsibilities". In accordance with the Chinese Academy of Sciences' "Taking the Lead Action Plan", CIOMP has unified deployment and adhered to the development path of "coordinated research, production and education" with science and technology innovation at the core. With a strong sense of mission and courage to explore, it has pushed through reform and innovation, which has led to a series of major innovative achievements such as large caliber SiC mirrors, large area high-precision gratings, large area array high-sensitivity CMOS image sensors, ultra precision microscopic objectives, etc. It has also established high-level scientific and educational infrastructures, including a comprehensive ring model test platform for large aperture space optical loads has been built. In the fields of luminescence, applied optics, optical engineering, and precision machinery and instruments, CIOMP has reached a leading position on both domestic and international level, making outstanding contributions to and providing support for the leapfrog development of China's space science research, high-end equipment manufacturing and biomedicine. It is now a multidisciplinary comprehensive base research institute that emphasizes basic research, applied basic research, engineering technology research, and high-tech industrialization.
We sincerely appreciate the long-term care, support and assistance for the development of Changchun Institute of Optics, Fine Mechanics and Physics from all walks of society! As we continue the bid to to comprehensively build China into a modern socialist country, CIOMP would like to work with friends from all sectors of society to focus on the frontiers of photonic fields according to the requirements of "four priorities" and "accelerating in two areas and making continuous efforts in one", break through key core technologies, strive to produce more scientific and technological innovation achievements that "fully represent the national will, effectively meet national needs and represent the highest national level", accelerate the construction of an internationally first-class innovation research base for precision instruments and equipment, steadily implement the strategy to build a world-leading innovative country and realize self-reliance in science and technology at higher levels, and continue our efforts!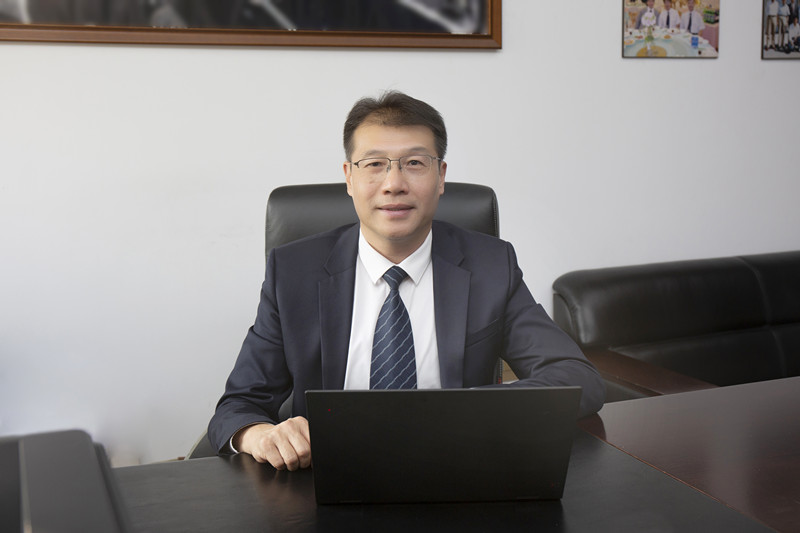 Prof. ZHANG Xuejun, President of CIOMP